The Ultimate ECU Upgrade is Here!
APR's ECU Upgrades are the best dollar-per-horsepower modification one can make to improve engine performance. The upgrades dramatically increase horsepower and torque, making for an exceptionally quicker and more exciting vehicle. This is made possible through APR's optimization of the factory engine management system to take full advantage of the engine's capabilities, without needing any end user adjustment.
The ECU Upgrades are available with various features and supported octane levels and each stage is compatible with most typical bolt-on modifications. The software is installed to the vehicle's factory ECU, resulting in a clean and headache-free install.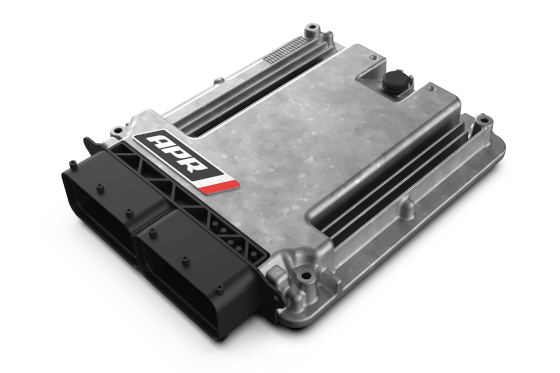 Purchasing, Guarantee, and Updates
How to Purchase - APR Software Upgrades are only available through Authorized APR Dealers. The dealer will connect to your vehicle, and install the update.¹
Money-Back Guarantee - Try our Software Upgrades for up to 30 days, risk free! If you are not satisfied, return to an APR Dealer to have it removed and refunded.²
Free Updates - If we make an update, add a standard feature, or if the manufacturer issues an update, you are entitled to a free update.³
1. APR Software may not be available for all vehicles. Stages, programs, and features may not be available for all ECUs.
2. Excludes some Software Upgrades, such as those included with a hardware purchase. Labor charges are at the discretion of the installer.
3. Subject to availability. Labor charges are at the discretion of the installer. Applicable to the original purchaser. Second hand owners may inquire with an APR Dealer about a software license transfer fee.